Introducing . . . the world's first SmartCooler!
An innovative appliance that replaces all the bottled water you could ever drink. Introducing the ION -- the exciting new alternative to bottled water and soft drinks. Pure water refreshment just by pressing a touchscreen!
Indulge yourself while embracing a healthier lifestyle with the perfect alternative to soft drinks -- ice cold sparkling water at the touch of a button. The ION's sparkling water feature ensures the freshest taste possible.
As workplaces push for healthier employees, the need for alternatives to soft drinks has never been greater.
Smart companies are switching to the ION bottleless water cooler from Nature's Best. Just one 20 lb. CO2 tank can provide up to 6,000 glasses of carbonated water. It's that simple!.
Just add a splash of juice or a twist of lemon or lime and get ready to enjoy the best sparking water you've ever tasted!
NEW Touchscreen Technology
Easy-to-use Touchscreen allows users to customize settings AND provides maintenance reminders -- it's smart technology in a water cooler!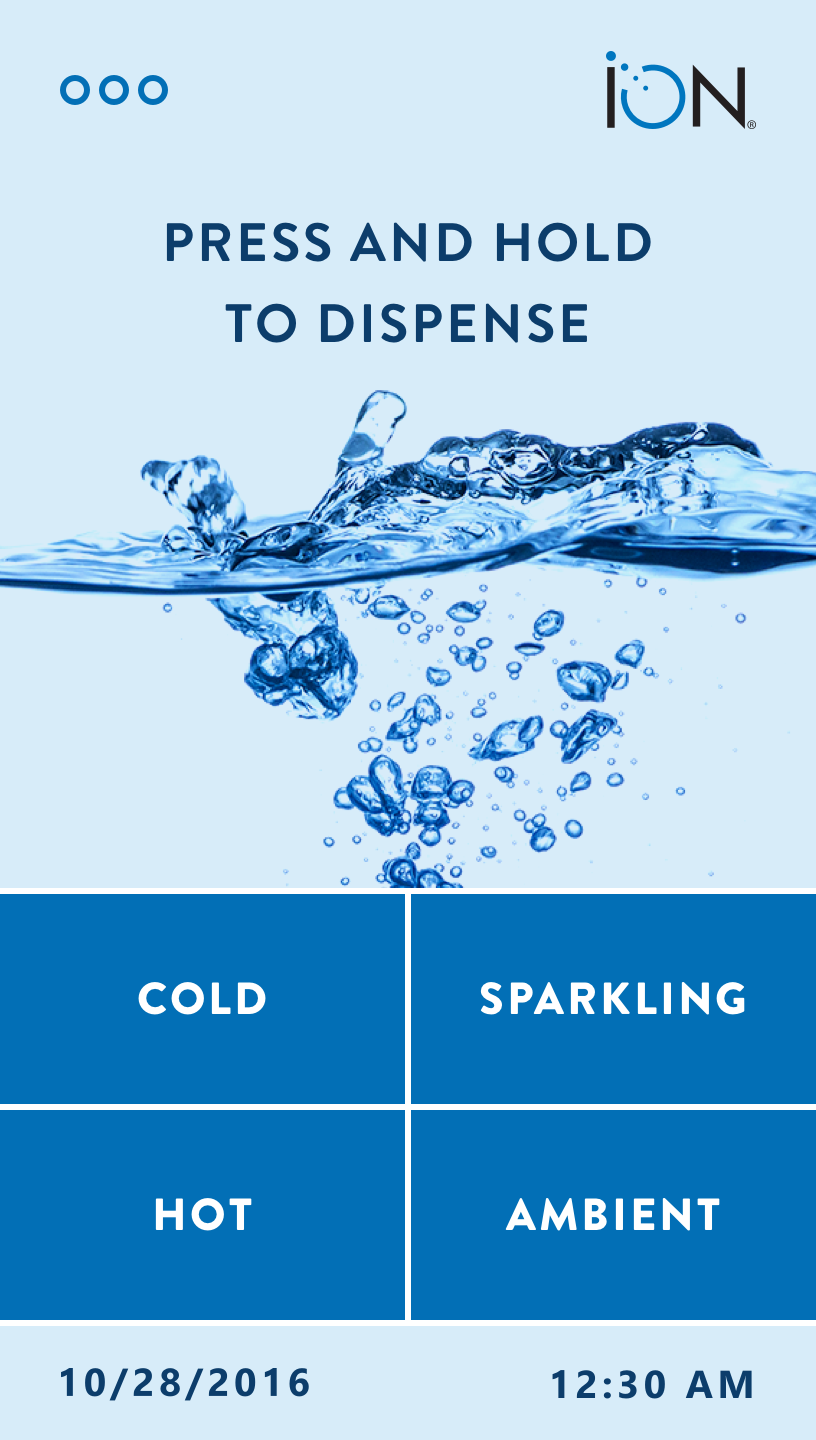 NEW SodaPro Regulator
The optional SodaPro feature allows for easy-to-change CO2 supply – NO EXTERNAL CO2 tank needed!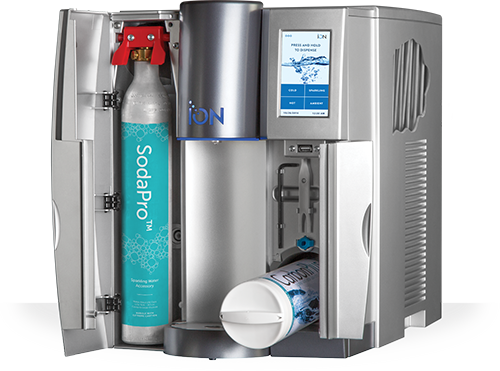 Provides up to 250 8-ounce glasses of the most-refreshing sparkling water you've ever tasted!
No more trips to the store for cases of sparkling water. Enjoy freshly-filtered environmentally-friendly sparkling water anytime you want with the all-new ION from Nature's Best!
Ice cold water . . .
Piping hot water . . .
and even SPARKLING water, just by pressing a touchscreen!
Nature's Best is proud to announce that ION has been awarded the Excellence In Design Silver Award for 2018 by Appliance Design magazine!
100% Designed, Engineered and Assembled in the USA!